20th April 2018
Here's my office for tonight.
I took the pics from the performers perspective this time so you can see the theatre.
I'll be sad to leave this ship on Sunday.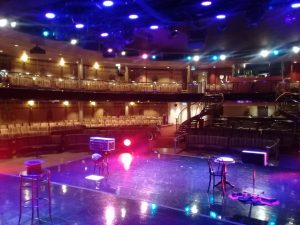 20th April 2018
Good morning!
We're sailing up the red sea towards Egypt and the end of this cruise ship adventure.
I've got my final two shows tonight and then we arrive in Egypt on Sunday where I'll catch a flight to Cairo and then another to London Heathrow. Then I've got an overnight coach trip back up north.
I'll be back in the UK and available to take bookings on land again by Monday.
I hear the weather has been nice in the UK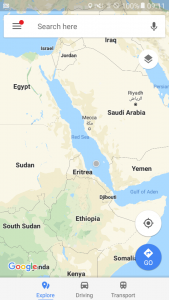 17th April 2018
Last night I got to perform on this stage in the beautiful theatre on board the MV Columbus.
I got a standing ovation in my first show on board this ship.
What an amazing start to the cruise.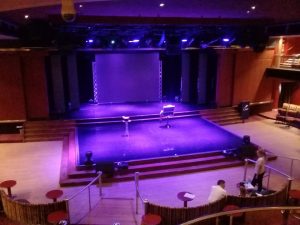 16th April 2018
It's a scorching hot day here on the Arabian sea on board the Columbus, which is a beautiful ship by the way.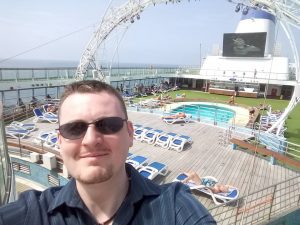 15th April 2018
I'm away entertaining on board a cruise ship right now.
We're sailing from Oman to Egypt which takes 6 days. I'll be back in the UK early on 23rd April.
This is the best shot of the ship I could get from the taxi at the port in Muscat, Oman.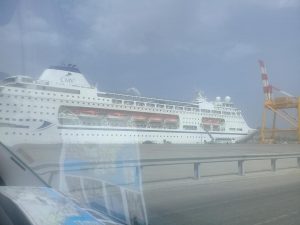 1st January 2018

Happy New Year everyone!
First gig of 2018 right behind me — at Amsterdam Sloterdijk.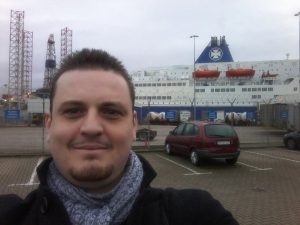 9th October 2017
Leaving Lisbon last night on board the Marco Polo.
You can see the 25th April bridge in the background.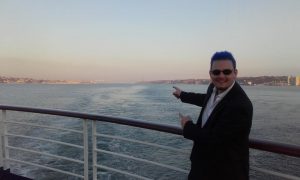 7th October 2017
Next port is Lisbon, Portugal for two days now.
It's a beautiful sunny day, 30 degrees!!! — at Church of Santa Engrácia.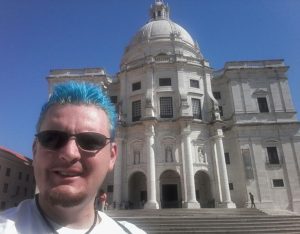 6th October 2017
Sneaky pic took through the curtains before the first show.
It was a full house for both shows and they went rather well. I'm felling quite pleased with myself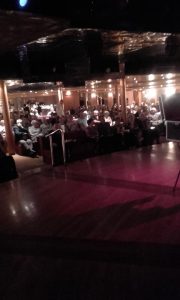 4th October 2017
We're docked in La Rochelle, France today and I'm free to get off the ship and explore.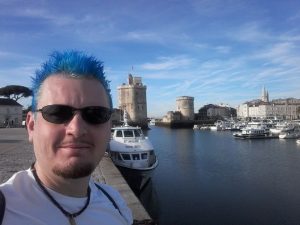 1st October 2017
Boarding the Marco polo for my next magic adventure. We're off to France, Spain and Portugal. It's a 10 day cruise, and the best part is it's a UK pick up and drop offso no flights to contend with 😀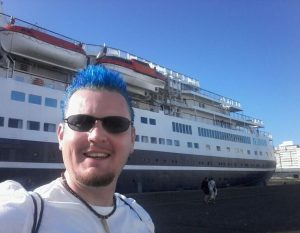 13th August 2017
That's our final show show done. We're heading back to the UK tomorrow!
I've been here on board the Gabriella for nine weeks and in that time I've performed
63 magic shows
32 magic workshops
63 UV puppet shows
I've had soooo much fun, and absolutely loved performing on board the ship. The guys who we've been working with have been absolutely fantastic and I feel I've made some really cool friends.
I'm sad that it's over, but overjoyed that it happened.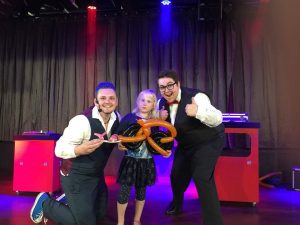 12th August 2017
I've had great fun working with these guys for the past nine weeks on board the Gabriella but it's almost time for me to go home.
Thanks so much for making me feel so welcome and a part of the team. — somewhere on the Baltic Sea.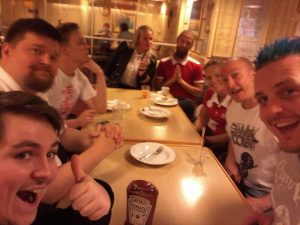 11th August 2017
Today we're docked in Stockholm and I'm being an annoying tourist trying things on that I have no intention of buying. — at Gamlastan Stockholm.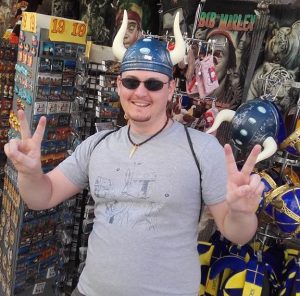 8th August 2017
We've got a full day docked in Helsinki today so we caught the ferry over to the fortress island.
Behind me you can see the fortress with the Finnish military flag in the background — at Suomenlinna / Suomenlinna Sea Fortress.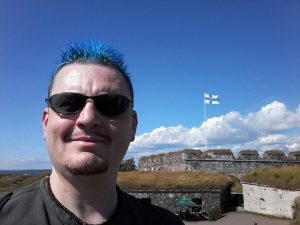 19th July 2017
I pass this every time we're docked in Helsinki. It seemed a shame not to get a pic of it. — at SkyWheel Helsinki.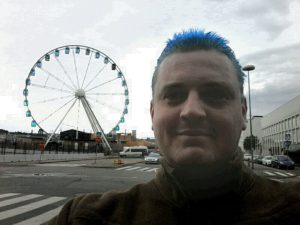 1st July 2017
Estonia! Just a flying visit though, we're only docked for just over an hour — at Port of Tallinn.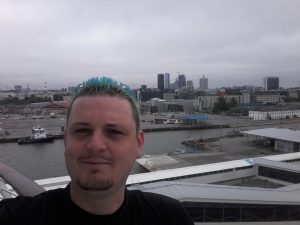 14th June 2017
Took the opportunity to get a better shot of the ship while it's docked in Stockholm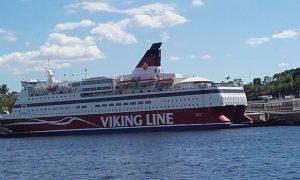 14th June 2017
— at Vasamuseet / The Vasa Museum.
I'm visiting the Vasa museum in Stockholm today.
Launched in 1628 and immediately toppled over and sank because the king kept insisting on putting more and more cannons on board despite the advice of the experts which told him it would make the ship too top heavy.
It's amazing and I'd highly recommend a visit if you're ever in Stockholm.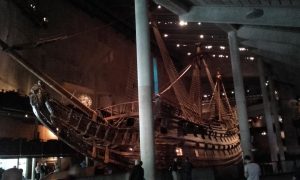 11th June 2017
There's my home for the next 9 weeks behind me. The MS Gabriella currently docked in Helsinki Finland.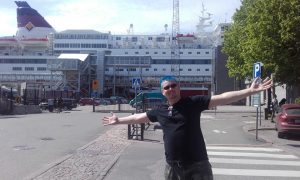 31st December 2016
And there's tonights gig — at Ijmuiden Port, Netherlands.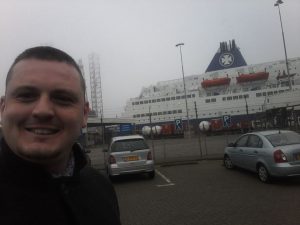 31st December 2015
We're an hour ahead here in Amsterdam so happy new year everyone!
Peace, love and magic tricks to you all.
They like their fireworks here, I can tell you that for free. I've never seen so many all going off at once. — at Westergasfabriek.