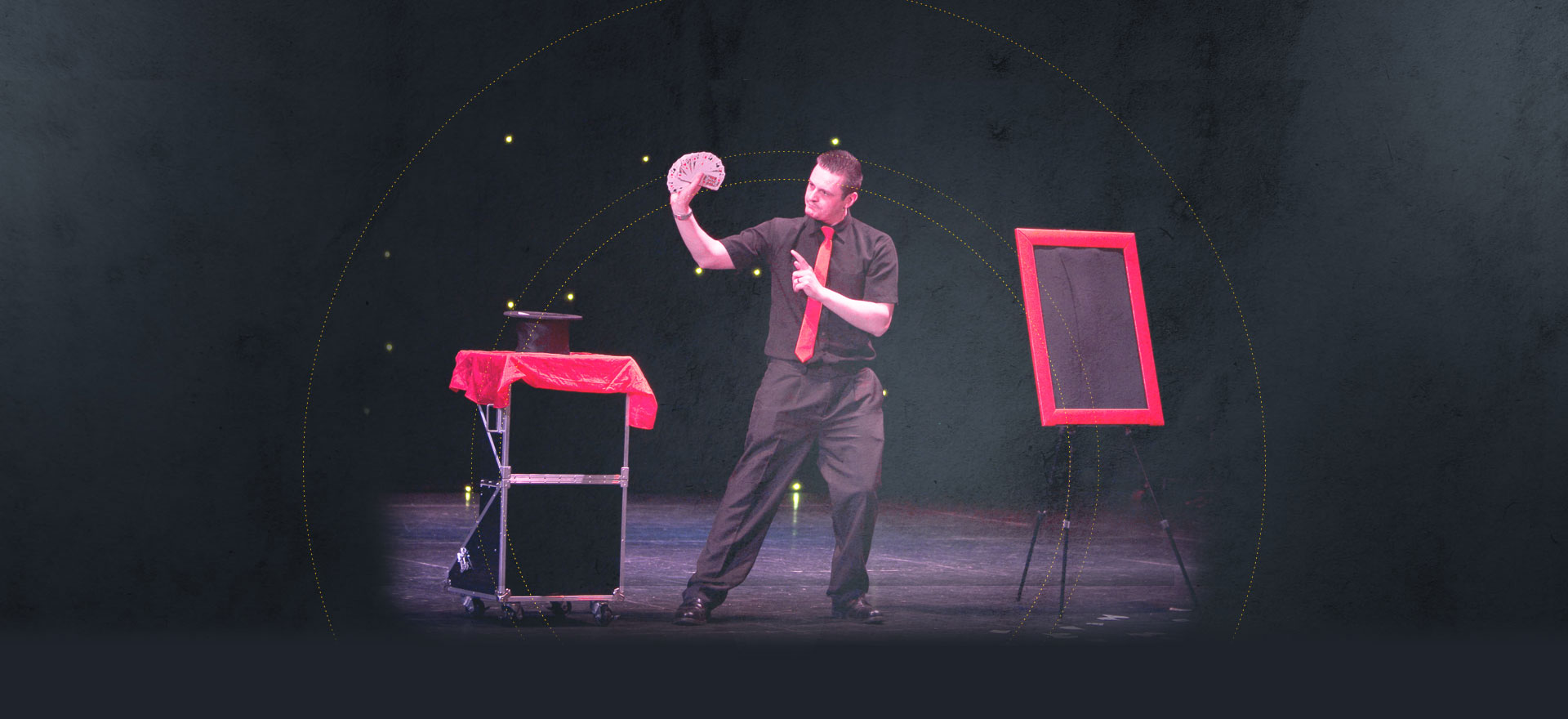 Flash - Comedy & Magic. Magician Newcastle Upon Tyne, North East England
---

---
45min Stage magic and illusion Show.
S

tage magic and illusion show is designed to be good fun with lots of comedy elements alongside very strong magic. The show is literally full of variety. No two tricks are similar or the same. It contains everything from the most complex sleight of hand, to comedy routines, to stage illusions. Plus audience participation routines.

I find a magic show is much more engaging for audiences if they get the chance to take part in the show rather than just watch, so with that in mind I have included lots of volunteer routines.
Imagine your best man at your wedding, or company director or top salesman at your team building event up on stage and having their ability to read simple words taken away from them for a few moments, or I can give them the ability to read the minds of the audience and they wont know how they are doing it.
I also have a large 6ft tall French Guillotine illusion which works on absolutely anyone, and yes they do live to tell the tale. All of this is possible and a whole lot more..
---
"Thanks once again. You're an absolute professional."
- Dean Huggins - Sunderland BME Network
Frequently Asked Questions
Do you have children in the audience?
No problem at all. My show is clean family entertainment, and I can even include volunteer routines that children can take part in. Just let me know your needs at the time of booking and I will customise the show for your event.
What will the show add to your event?
My aim with the show is to make YOUR event the best it can possibly be and leave both you and your guests with an amazing and truly unforgettable experience that they will talk about for years to come.
Want to see some show highlights?